Fearless
Innovative
First
Committed
Determined
Yourself
Notice to Employment and Staffing Agencies
Beam Therapeutics only accepts resumes from recruiting partners for a specific search with an agreement in place and written permission directly from a member of our Talent Acquisition team.  Any recruiter or employment agency that submits an unsolicited resume to Beam Therapeutics either directly to an employee or the Beam Therapeutics' website, does so with the understanding that Beam Therapeutics will have the right to hire that candidate at its discretion without any fee owed. 
All inquiries to become a recruitment partner must be directed to and approved by Beam Therapeutics' Talent Acquisition team. 
A Message on Applying to Beam
Please be aware that Beam Therapeutics will never initiate contact with applicants via text message nor conduct interviews through messaging apps, freelance sites, or social media platforms (Facebook, Telegram, Instagram, Skype, WhatsApp, etc.).  Beam team members will never ask for personal financial information or personal identification information, such as banking account numbers, social security, or driver's license numbers, nor would we charge job seekers fees or request you to purchase anything as part of the recruitment process.  The only legitimate business email domain we use is @beamtx.com and the company's team members will never use a Gmail or other personal email address to contact potential applicants.   
Our Values
Everything we do is driven by our values. They embody our spirit, define how we work, and help us rise to the challenge.
A LOOK INSIDE
Our Culture
Fast-paced, empowering, hybrid and open: we're proud of our unique culture.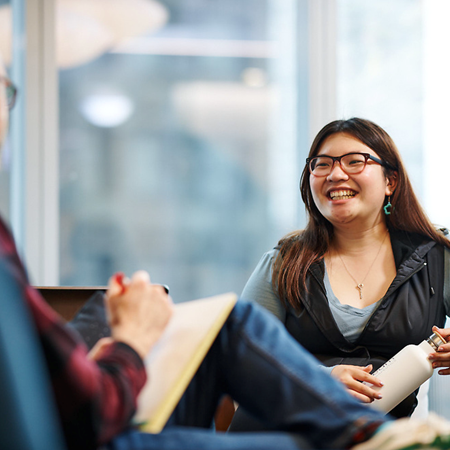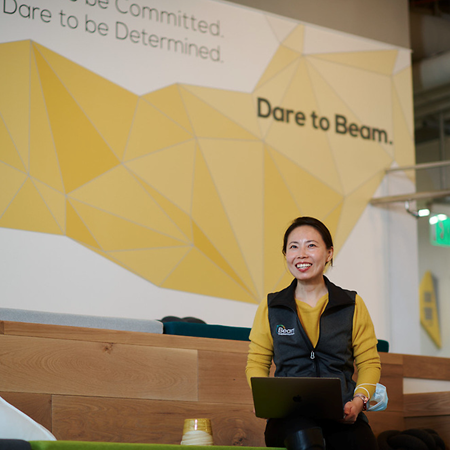 Benefits and Perks
How We Support You
As part of our commitment to each other, Beam strives to support our team members and their families by offering an array of health and wellness benefits, all of which are designed to help you achieve well-being both at work and at home.
Time Away
12 weeks paid parental leave for birth of a child, adoption, surrogacy and foster care for all team members, an additional 6-8 weeks for birth-giving parents
Up to 12 weeks of paid caregiver leave
Bereavement leave
Unlimited paid time off - vacation, sick and personal days
14 paid company holidays per year
Paid 1-week annual Winter Shutdown
5-week paid sabbatical after 5 years with an additional $5,000 stipend
Family & Work
Inclusive family forming benefits - $10,000 per year
Free Membership to Care.com
Discounted Pet Insurance
Legal insurance
Hybrid work arrangements
Home office equipment & supplies reimbursement
Financial Well-being
Financial well-being service for all team members at no cost
401k retirement plan with company match
Employee Stock Purchase Plan
Commuter benefits including BLUEBikes
Identity theft protection
Cell phone reimbursement
Life/AD&D, supplemental life & disability insurance
Tuition reimbursement
Health & Wellness
Medical, dental & vision
Flexible spending accounts (FSA)
Health & wellness reimbursement
Employee assistance & work life program
Free membership to One Medical
We are a top place to work
Our culture and workplace have been recognized consecutively for the past 4 years.
Meet
The Beam Team
Discover what makes us different and meet some of our fearless innovators.
Lauren Young
Computational Science
Click the card to spin
Hover the card to spin
Lauren Young
Computational Science
 I love live music, tap dancing, and traveling everywhere!
Click the card to spin
Hover the card to spin
Aaron Rice
Engineering & Facilities
Click the card to spin
Hover the card to spin
Aaron Rice
Engineering & Facilities
I am passionate about road racing, and won my class championship in 2021 racing with NASA (National Auto Sport Association).
Click the card to spin
Hover the card to spin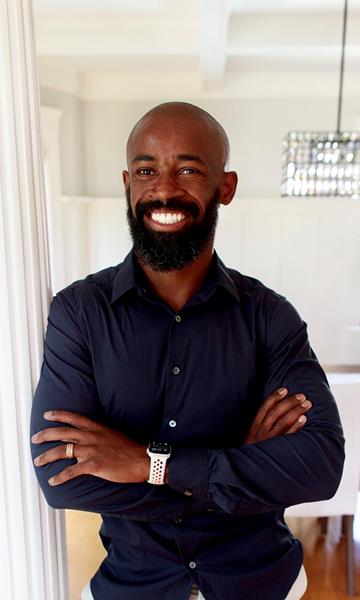 Fabricio Venancio
Legal
Click the card to spin
Hover the card to spin
Fabricio Venancio
Legal
Fabricio is passionate about traveling and is a dog lover!
Click the card to spin
Hover the card to spin
Cambridge, MA is home to our bio-tech hub, where we constantly innovate and challenge ourselves to break new ground. We are located at: 238 Main Street, Cambridge, MA 02142.
Research Triangle Park in North Carolina is home to our new manufacturing facility. We are located at: 10 Davis Drive, Durham, North Carolina 27709.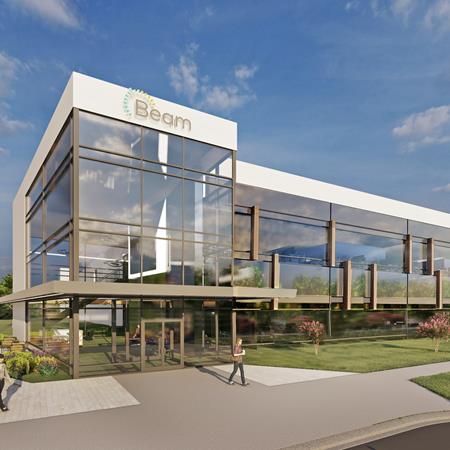 Powered by Difference
Great science demands a great team. At Beam, we're committed to each other and united by diversity of thought. We're an equal opportunity employer and will not discriminate against any employee or applicant on the basis of age, color, disability, gender, national origin, race, religion, sexual orientation, veteran status, or any classification protected by federal, state, or local law.